It took a few days to get back in the swing of things but I think we have things under control (well almost). We returned from the beach very relaxed. That lasted a few hours. We found we had a toilet leak at the house we're selling. Our goat barn was infested with chicken mites and when you walked in there you were covered with them in seconds. Very gross. The first morning back my 3 month old kid, Respa, had weak legs and could hardly stand up. One of my mammoth donkeys has been struggling with laminitis and has sores on her sides from lying down so much. Our grass was shin-high and needed desperately to be cut. A few days ago we got a call that Keri had been visiting neighbors regularly and had also been seen in the road. Piglets needed to be castrated. It was a pretty long to-do list.
All these things have been taken care of except for the mammoth donkey's painful feet but I'm doing my best to make her comfortable again. James and I castrated the piglets and that went well. Five boys now have little lines on their backsides but you'd never know they had surgery because they ran around like nothing happened almost immediately.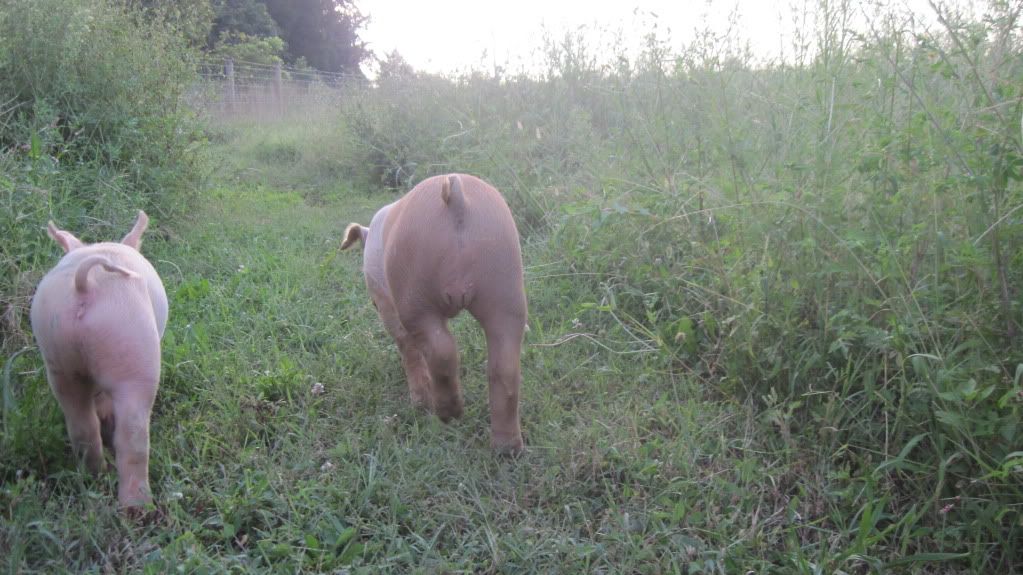 I'm now letting them explore the big pasture for a few hours a day and they love that. The donkeys and goats didn't know what to make of these busy little creatures.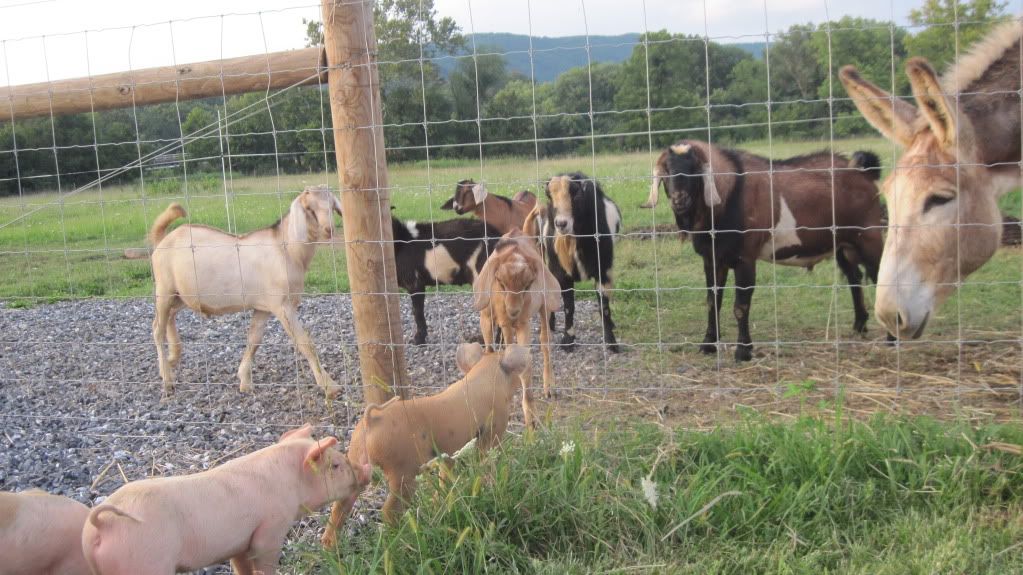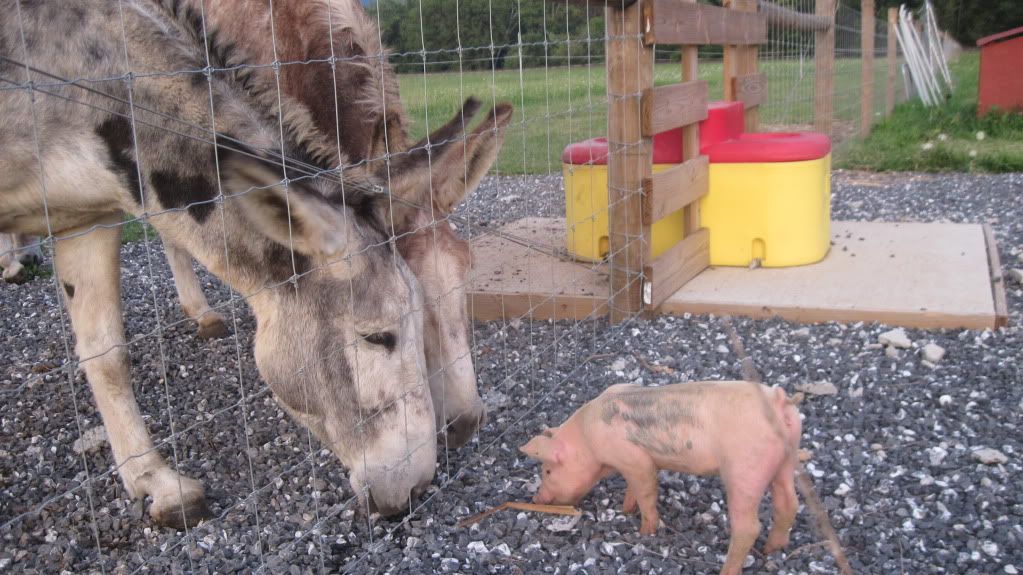 When it's time to get them back to their fence for the night all I have to do is call them.
Keri is now living fulltime with the girl goats and standard donkeys. We can't have her leaving the property so right now that's our only choice. She didn't look very happy about it at first but now she seems to have settled in and everyone is getting along fine. There's lots in that pasture she finds appetizing and I don't mean grass.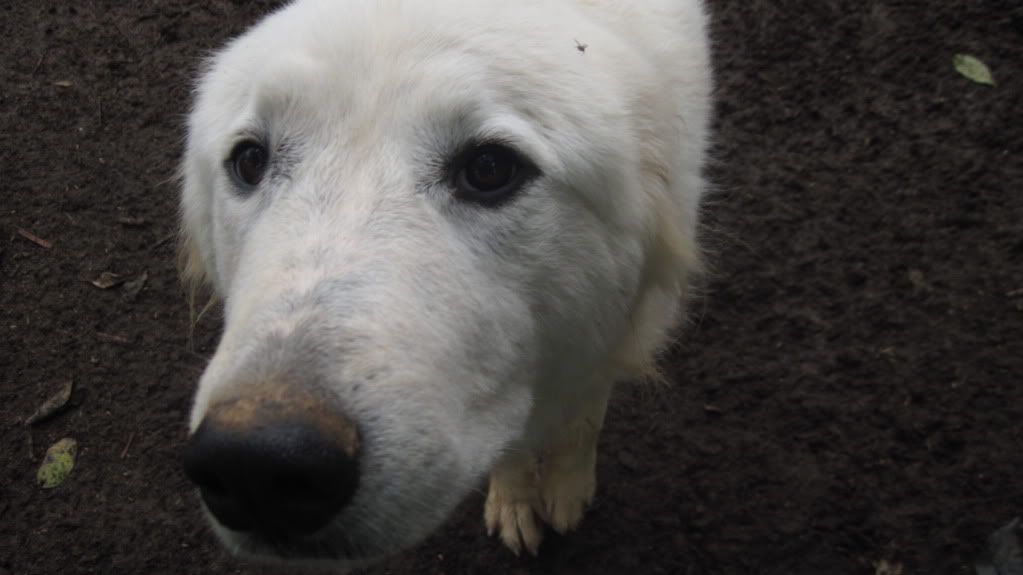 I took her and Lex to the river yesterday so they could play and run. I was gong to follow Keri across the creek but didn't want to get my feet wet so I looked for the perfect stepping stone. As I got closer to a rock which would make an easy hop across I discovered it had lines in it.
I changed my mind.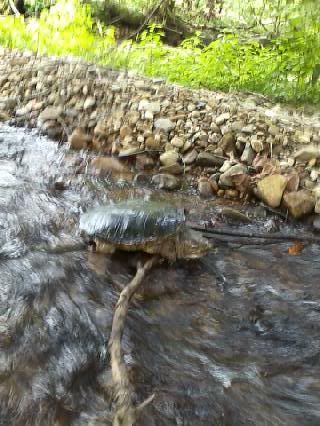 The boy goats are getting more active now that we've had some cooler days and I think they're anticipating breeding season, which won't be for 2 more months here.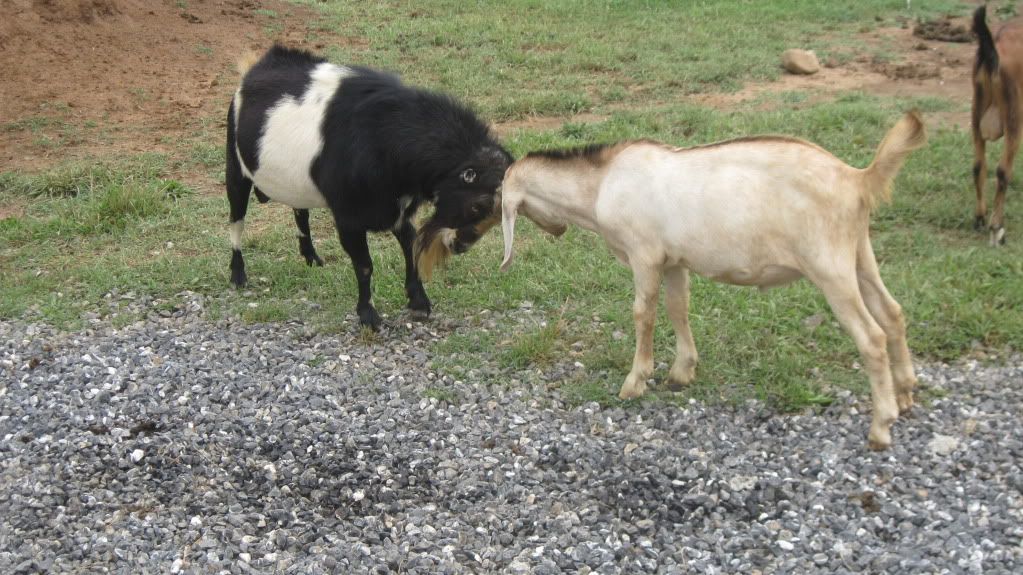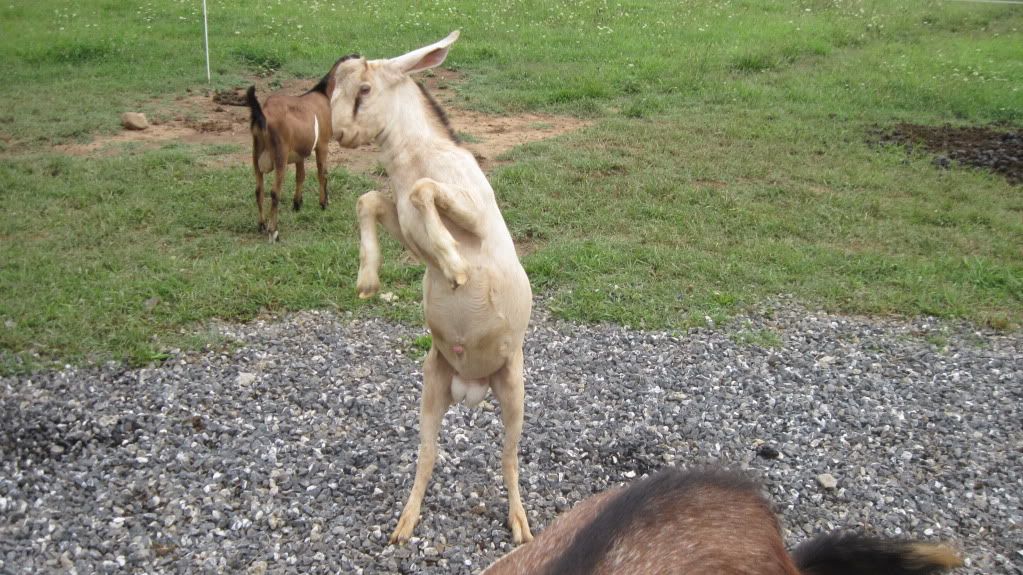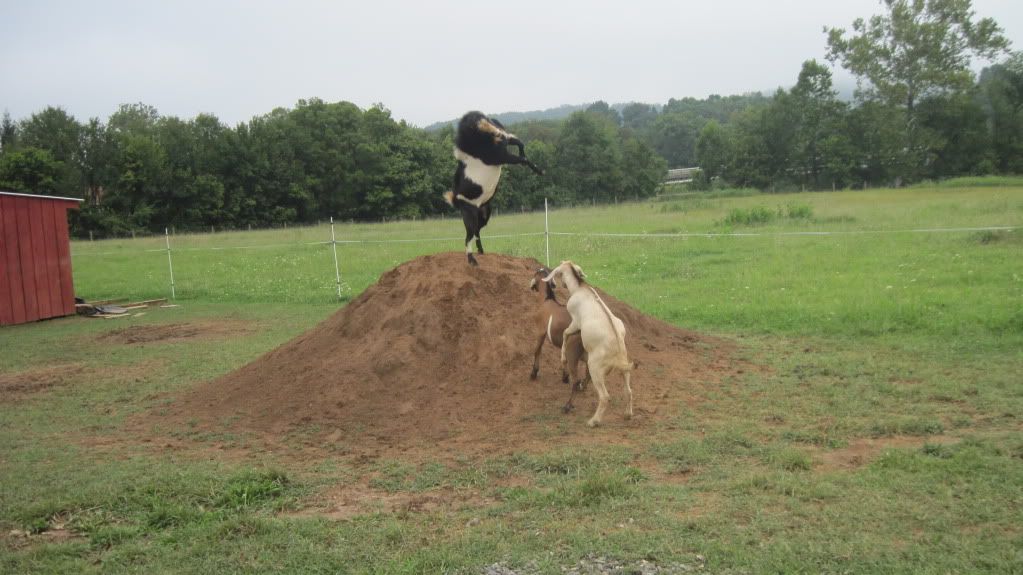 The turkeys are annoying but what can you do? I think I'll stick with the Bourbon Reds from now on. They're way more polite than the giant breeds. I don't know why that is. Here's a giant white carrying lots of food in its crop. Some of them always have doggy bags swinging back and forth from their neck.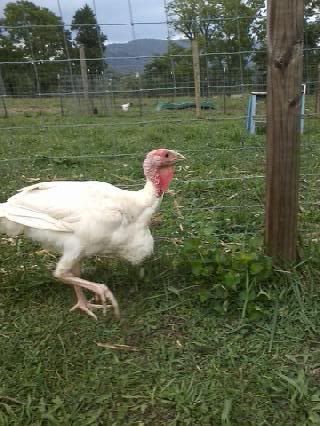 The first few days back I was thinking about when we could take our next trip. Now I'm having fun again. The past two days have been just as relaxing as vacation.